Young Adult Housing Specialist- Part Time
Salem, MA
North Shore CDC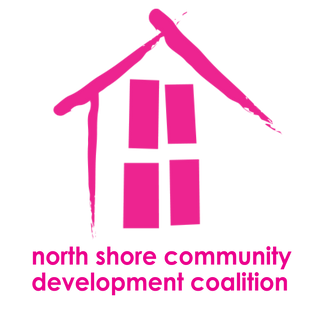 Why Work for North Shore CDC?
North Shore Community Development Coalition (NSCDC) is a regional, nonprofit organization committed to investing in neighborhoods to create thriving communities. We envision a North Shore where every neighborhood is one of choice and opportunity. Our neighborhood revitalization model focuses on projects that have lasting benefits for entire neighborhoods with need-based programs that build future city leaders and self-sufficient residents. Our diverse staff are passionate and committed to helping our communities thrive and grow. We offer extremely competitive benefits including funding for professional development, generous paid time-off, company provided week off in the Winter and Summer and more. We offer paid training for required training certifications. Compensation is competitive and commensurate with experience. For more information visit our website www.northshorecdc.org or visit us on social media @northshorecdc.
About the Role:
We are seeking a passionate, community oriented person who is enthusiastic about working with Young Adults in the community ages 18-24. The Young Adult Housing Specialist (YAHS) will provide outreach and direct extensive coaching and support services to Young Adults on the North Shore who are currently experiencing homelessness or are at risk of becoming homeless. The YAHS will provide innovative programming that is responsive to the needs of Unaccompanied Homeless Young Adults and support them with any challenges they may be facing to help them become self-sufficient and reach success.
This position is a part-time, hourly position. Flexible work schedule available.
Essential Duties and Responsibilities:
Services Support Services
Lead extensive outreach efforts and connect with Young Adults who are experiencing homelessness or at risk of becoming homeless

Conduct intake assessments to evaluate the needs of Young Adults to establish a plan for support service coordination

Develop individualized housing plans for each Young Adult and connect to service providers, social supports and family as needed

Provide comprehensive follow up and stability services which will lead to immediate temporary housing and planning for permanent long term housing and stability

Manage and establish referrals to external service providers (ie mental health, employment, domestic violence, employment, etc.)

Provide or identify emergency shelter services or alternative shelter plans with youth experiencing a housing crisis and coordinate placements with local shelters
Administration - Data and Record Keeping, and Training
Write and track written progress notes on all cases

Collect Intake and program eligibility documentation

Prepare for and participate in weekly case conferences

Assist with performing reviews on participants' trends and follow up with resolution as part of case coordination

Track demographics, outcomes and services for all clients

Complete reports on programmatic goals/outcomes
Other Duties:
Identify and build new relationships with community organizations, state and federal agencies, and businesses to foster new opportunities for the program

Attend workshops, trainings, staff meetings and community events

Perform all other tasks as deemed necessary at the direction of supervisor
Qualifications:
Education and Experience
High School Diploma, GED or HISET Degree required, Bachelor's Degree preferred

Minimum of two years counseling, recreational therapy, or crisis intervention with high risk opportunity youth and young adults

Please note that the ideal candidate must also have daily access to an automobile and a valid MA State Driver's License
Specific Skills
Excellent interpersonal communication and writing skills

Have a youth first lens using strengths based practice methods with a keen understanding of the needs of vulnerable and marginalized Young Adults

Ability to lead, and navigate emergency and crisis response efforts are essential to this position
To Apply: Please submit a resume and cover letter
Opportunity Communities (OppCo) provides human resources for TND. OppCo and its members, North Shore CDC, Nuestra Comunidad and TND are equal opportunity organizations. We recruit, employ, train, compensate, and promote without regard to race, religion, creed, color, national origin, age, gender, gender identity, sexual orientation, marital status, disability, veteran status or any other basis protected by applicable federal, state, or local law.
This is a program of North Shore Community Development Coalition and North Shore Housing Action Group (NSHAG) with grant funding provided by Lynn Housing Authority and Neighborhood Development
JOB CODE: 1000057